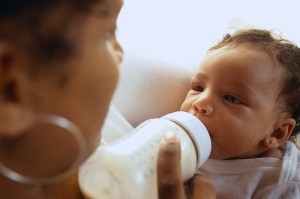 The FMLA guidelines are extremely precise in relation to married male workers being eligible for FMLA caregiver leave provided that their wives are expecting a baby, NOT their girlfriends!
This also is applicable to a lesbian and gay worker whose significant other is pregnant. The employer is not required to allow caregiver leave.
On the other hand, male workers who are not wedded to their son or daughter's mother and feminine staff members who have a pregnant life companion are entitled to leave for these reasons:

For the birth of their boy or girl, whether they are married to the mother or not
To take care of and bond with the healthy newborn baby , or
To care for the child if it is suffering from a serious health condition
What if both married parents work for the same employer?
The FMLA law and rules have particular specifications that apply when married moms and dads are employed at the same organization. Presuming that the baby or adopted boy or girl are not experiencing a serious health problem and neither married parent are using military caregiver leave, they can't take any more than a combined total 12 weeks of leave between them to take care of their new baby.
The married employees can divided those 3 months or 12 weeks in any manner they want. They could take all of their leave simultaneously or alternate it. The identical guidelines apply concerning intermittent leave following the labor and birth or adoption of a child and the applicable one-year limit on leave.
This is the guideline whenever a husband and wife work for the same employer. This applies whether they are employed at different job sites including various departments of the same employer. Here's something to consider. There's absolutely nothing to stop a mother from requesting her physician to approve that she requires Five to six weeks to recuperate from having a baby as well as another 6 weeks to take care of the newborn.
For that reason, she would have the ability to take the entire 3 months of leave following childbirth since only six weeks were to provide care for the child. However the father would still be restricted to a total of six weeks of leave to care for the child (and/or a ill father or mother.)
What about single or unmarried parents?
The condition that a husband and wife share their 3 months of leave following the labor and birth or adoption of a child isn't applicable to an unmarried couple (which includes same-sex couples) working for the same boss when they have a child together. The workers aren't forced to divide their leave no matter what their motives are for taking it.
This translates into the inconsistent or contradictory concept that parents who aren't married working for the same employer are permitted additional leave than those who are married. The FMLA essentially states that married employees on the job for the same boss are permitted a bundled total of 3 months or 12 weeks of leave to look after a new child as well as leave to take care of an ill parent.
However, if either employee requires FMLA leave for any other reason they are eligible to take it providing that employee's entire leave for the year doesn't go beyond 12 weeks. For instance, should the wife need leave for her personal serious health condition.
Additionally, if one married parent were ineligible for FMLA leave, the other married parent would be eligible for the entire 3 months or 12 weeks of FMLA to care for the child.