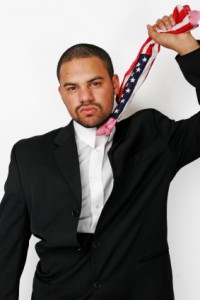 The Equal Employment Opportunity Commission filed a discrimination lawsuit against Bass Pro Shops in federal district court in Houston. The suit filed Wednesday September 21st alleges the company discriminates in hiring. a significant number companies that consistently are the targets of race discrimination cases are usually of the "good ole boy" culture.
Successful discrimination suits against employers such as Denny's, Cracker Barrel and others all have a decidedly southern "good ole boy" slant.
Now Bass Pro Outdoor World LLC, which is based in Springfield, Mo. has added it's name to this infamous list.

The lawsuit alleges, a Houston Bass Pro Shop manager stated to a HR manager, "it was getting a little dark in here you need to hire some white people." The EEOC further claims Bass Pro Shops consistently denied employment to non-white employees in various job titles. According to federal investigators a Louisiana Bass Pro Shop manager refused to hire a qualified black applicant because, "he really didn't fit the company profile." The manager is also reported to have used a racial slur in connection with stores not hiring blacks.
In an amazing twist Bass Pro Shop accused the EEOC of discriminating against "outdoorsmen"! Hmmm…just when you think you've heard it all. Confidential reports are required to be filed with the EEOC concerning the race and gender makeup of workplaces. The EEOC stated it used some of this information in its suit against Bass Pro Shops. The federal agency also said the discrimination claim was based on investigations conducted with Bass Pro Shop managers and human resource employees.
The EEOC said Bass Pro Shops managers were told by executives to deny employment to certain kinds of people. Employment documents were destroyed and employees were retaliated against, according to the EEOC. The EEOC complaint wants back pay for hiring discrimination and retaliation victims,
punitive and compensatory damages plus other relief. The lawsuit which could include thousands of applicants since 2005 also wants Bass Pro Shops to change its hiring and recruiting policies.
The following statement is a result of job applicants NOT being educated or trained about Basic Employee Rights BEFORE seeking and accepting a job! "It is tough to detect hiring discrimination, because victims frequently don't know why they weren't hired," said Timothy Bowne, a senior trial attorney in the EEOC's Houston office. Other events associated with the lawsuit,"….in 2008 a senior worker in Indiana was seen discarding employment applications, explaining that he could tell by the job-seekers' names that they were black, the suit said. The suit also alleges that the general manager of a Houston store regularly referred to people of Hispanic origin as "wetback," "Pedro" or "Mexican."
This typical corporate mindset is indicative of the reality of "All men are created equal"….however, ALL men are not treated equal, particularly in the U.S. There were a record amount of discrimination cases filed with the EEOC in 2010. This number is an increase of 21% from 2007. The discrimination claims against employers like Bass Pro Shops are indicative of the overall culture of discrimination that is the norm not the exception. Achieving the goals of Title VII of the Civil Rights Act of 1964 are still very much an ongoing work in progress.