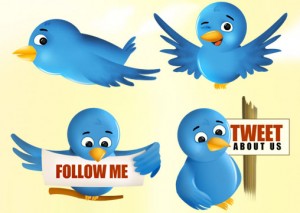 According to an article by Jeff Roberts on PaidContent.org a San Francisco Court ruled on a case involving who owns a Twitter account with over 17,000 followers.
The employer called PhoneDog claims a former employee named Noah Kravitz didn't give the company the Twitter password for an account named @phonedog_noah
before leaving the company. PhoneDog a news website says the password and the identity of followers was a trade secret. According to PhoneDog Kravitz changed the Twitter account name to @noahkravitz and still sends messages to the thousands of followers acquired while he was employed by the site.
Kravitz tried to get the case dismissed citing it was worth less than the minimum amount for federal Court which is $75,000. PhoneDog claims its worth $340,000 because of an "industry standard" of $2.50 per month each Twitter follower is worth. However, the Judge Maria-Elena James decided more evidence was required to determine if the password is a secret under state law. Noah Kravitz is reported to now be tweeting to over 21,000 followers on the account. For the full article;
Twitter Account A Trade Secret