Employee Rights Guide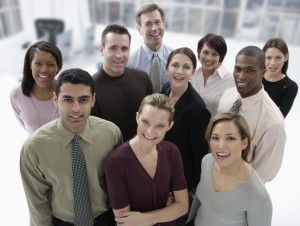 Employee Rights Guide
The
Employee Rights Guide
provides information to educate and inform everyone that has to work for someone else.
Employee rights protects all privileges and responsibilities in the employee and employer relationship. This includes job applicants, employees and ex-employees.
The nature of the workplace creates many different situations that affect the employees well being.
Employee workplace rights involves legal challenges such as sexual harassment, salary rights, FMLA, wrongful termination, safety in the workplace, workplace discrimination and more.
The majority of these challenges are regulated by appropriate state and federal laws.
Every job holder has basic employee rights in the workplace. These include;
-The right to fair compensation
-The right to unionize
-Freedom from discrimination
-The right to overtime pay
However, there are numerous exclusions and exceptions which will affect the rights of many workers. A number of protections under the law are reduced by things like;
-The number of employees an organization has -How long an individual has been employed -Other considerations
Career seekers also have specific protection under the law even before getting hired. These can include not being discriminated against in the hiring process. Case in point, it's illegal for a job interviewer to ask a job seeker how old he or she is. Most of the workforce has a right to privacy. This right to privacy refers to the personal property of employees, This includes purses, totes, luggage, suitcases, travel bags and briefcases.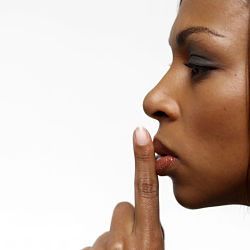 What is the #1 Secret MOST employers hope job seekers and employees NEVER discover?
The information this site,
Your Employee Rights Guide
shares with YOU!
Employee privacy rights also include storage space and lockers available only to the employee.
Another important area of workplace privacy deals with personal postal mail addressed solely to an employee. The employees privacy rights extend to several other areas at work as well. A job applicant and employee has rights in what and how much information an employer can obtain about them.
The employer is prohibited from doing an pre employment background check without first getting the applicant or employees consent.In a non scientific study the Employee Rights Guide conducted produced some startling results.
The following is a random sampling of 100 men and women.
– less than 10% of job applicants know what "At Will" employment means!
– less than 5% of white males are concerned about learning basic employee rights!
– 80 % of employees believe everything their employer tells them!
– 95% believe they MUST sign a reprimand or job evaluation!
– Only 5% know that in most states they are entitled to request and receive a copy of their personnel record!
– 98% believe employers are REQUIRED to provide a job description!
Employee Rights Guide
Workplace discrimination claims filed with the (EEOC) Equal Employment Opportunity Commission in 2011 broke all previous records. Here is the breakdown;
-Race 35.4%
-Retaliation 37.4%
-Age 23.5%
– Disability 25.8%
-Gender 28.5%
Discrimination which has always "reigned" as the kingpin of EEOC charges filed. However, in the last several years it has been usurped by Retaliation.
In fact in 2011 workplace retaliation claims were 37.4% of all charges filed compared to 355.4% for race discrimination.
The Employee Rights Guide is dedicated to providing the career seeker and employee all the information concerning their rights in the workplace and how to protect those rights.
Follow this link for my EMPLOYEE RIGHTS GUIDE Blog for the latest information on your employee rights.

Incoming search terms:
EmployeeRightsGuide
employee
employeerightsguide com
california employee rights handbook