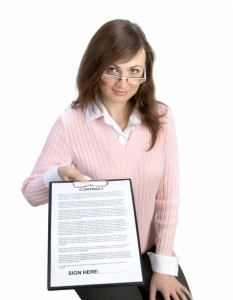 Well, this is the final installment of the employee performance review series "Dirty Thirty". It is not however the end of our coverage of the issues career seekers and employees face in employee job reviews. There is an ocean of info and changes taking place we all must stay aware of concerning job evaluations. ;0)
Remember, your HR, supervisor or manager doesn't want you to have a level playing field involving employee performance appraisals. As always this is exactly why you should ;0)

Let's continue with more "Dirty Thirty" Problems With Employee Performance Reviews.
No Truth Based Measurement


The majority of employee performance processes involve the memory of the evaluator. Most managers refuse the ongoing task of updating evaluation forms as an ongoing procedure. Thus, relying on a recollection of events creates a environment for "subjective" rather than an "objective" performance appraisal.

No "I" In Team


Some organizations based performance rewards ie. raises, bonuses on the overall performance of the team. Individual team members may evaluate 90% or higher. However, the overall team may only avg. 80%. Thus, the rewards for the will be tied to the performance incentives tied to the lower 80%.

Forced Ranking "Class System"


Some believe a forced ranking of employees such as "A", "B", "C" classes with "A" being the top as been advantageous. However, any bias that comes into play can and will lead to charges of discrimination, low morale and distrust of the evaluation process.

Workplace Culture


Some corporate cultures foster "subjective" performance appraisals that hinder meaningful and positive improvement in the evaluation process. For example, some employers rate new employees as "satisfactory" regardless of their actual performance. Superior performing employees may lower their performance standards as a result.

Managers Are Not All Bad


There are many honest and ethical supervisors and managers doing their best to provide accurate and unbiased job evaluations. However, many employers don't or won't appreciate integrity in the management structure. Therefore, managers that will not compromise don't survive. Where there's no reward or recognition for the managers ethical evaluative performance the entire process suffers.

Too Intense


When the employee performance review process is built on quicksand, employees don't know what to expect. Dread of the process starts a sort of "countdown" to disaster in the employees minds. Some employees try to time the exact time and date of the evaluation to schedule "sick leave" or other means of avoidance. Uncertainty about the process can spread like a cancer damaging the overall morale of the organization.

Inequitable Managers


Some managers are "wimps" some are "tyrants and bullies". Some supervisors are illiterate with poor grammatical and writing skills. Because of these deficiencies some managers may be intimidated by employees demonstrating superior ability. Thus,
a manager may want everyone to like her. The "bully" manager's insecurity wants everyone to fear him.

Highlight On Poor Performers


Most employee review processes put emphasis on employees with poor performance. There is a lot less attention paid to processes highlighting excellent performers.

Employees Best Offense


Even the best designed performance appraisal can be a minefield for employers. Workplaces with "Inequitable managers" invite potential lawsuits. Inappropriate documentation, improper references to gender, age, race or disability with job
evaluations not corresponding to the actual performance can backfire legally on employers.

No Team In "I"


Many employee performance reviews evaluate individuals but not the overall team performance. Often times temporary workers influencing the team's overall score are not even counted.
That's it for this series. I hope you've found something of value to help in your next job evaluation or employee performance review.
All The Best!

From your fellow employee,

Yancey